North Garden – Charles' Garden
Charles' domain, and it was getting harder and harder for him to maintain as the photography work grew. So he stopped growing vegetables, and the garden has become more ornamental and less worthy.
There are standard hollies in formal beds,  box balls, heuchera and cardoons and two containing borders. Or at least there were borders – we are in the process of  their total renovation.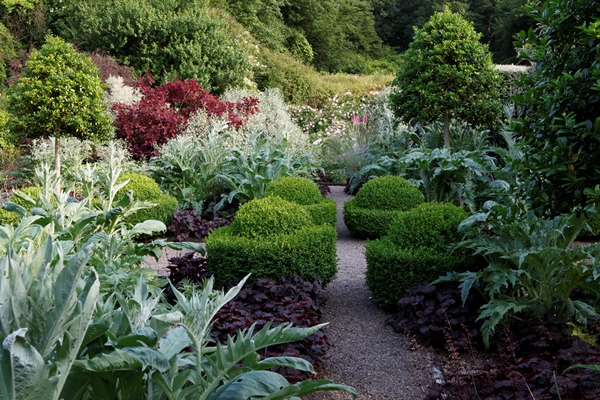 Subscribe to the Veddw Blog