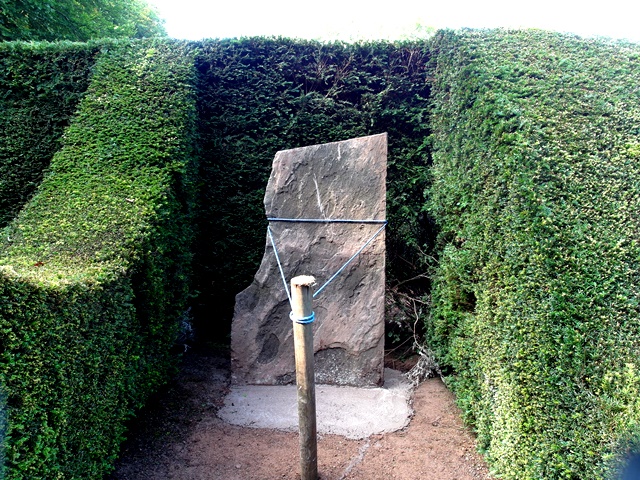 On to the final stages – Caitriona arrives. Here is a small sample of the work she did last time for us:
So, work begins on this new project, from the bottom…
and starts in red crayon –
Then the carving begins..(tap tap tap tap…)
Caitriona reaches the top and Charles has an inspection..
Carving done!
When it's finished, it gets washed – hence the dribble on the pic.
Then it's my turn. Painting the letters.
I spent some time getting a cream colour mixed and because the stone colour varies, I varied the paint colours as I went. Hard to see except in the flesh, as it were. Not sure that this picture is an accurate representation. But the stone does have varied and delightful colouring – it's a red sandstone, our basic rock locally. (see 'Why our seat are pink')
And then it was really FINISHED!!!!!!!!
And here it is, in context.
PHEW.
Thank you to everyone involved. You were great.
Anne.
Send to Kindle